August 29th, 2019
SOCIAL DINNER
from 20.00

Palazzo Re Enzo is located in Bologna's  historical city centre:
Piazza del Nettuno, 1 Bologna
Dinner and dj set: €60,50
Delegates are invited to purchase tickets to attend the Traditional Italian Dinner, an opportunity to taste Italian food and drink Italian wine. After dinner the evening will be enlivened by dj set.
Join the dinner of ESERA community and share this experience with professionals coming from all over the world.
DJ set: (entrance after dinner only for students): €15
PALAZZO RE ENZO'S HISTORY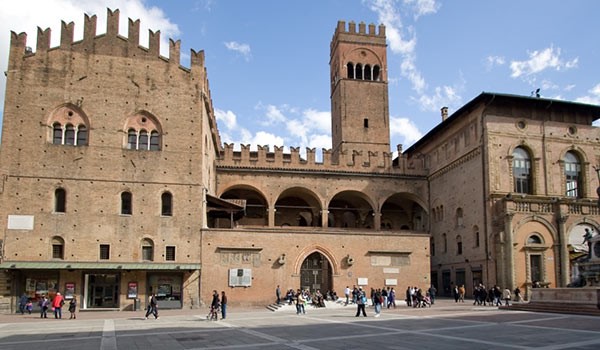 Palazzo Re Enzo is located in the heart of Medieval Bologna and has always been the hub of the city's economic and social activities.
In 1200, Bologna's municipality expropriated several buildings to create Piazza Maggiore and erected the first complex of palaces destined specifically for public administrative purposes – Palazzo del Podestà, Palazzo di Re Enzo and Palazzo del Capitano del Popolo
Palazzo Re Enzo, also known as 'Palazzo Nuovo' (New Palace) to distinguish it from Palazzo del Podestà, was built between 1244 and 1246 (at the same time as Palazzo del Capitano del Popolo) as an extension of the other municipal buildings.
Just three years later, it became the 'residence' of the King captured during the Battle of Fossalta and was named after him – King Enzo of Sardinia, son of Emperor Frederick II. He lived in the building for twenty-three years until his death in 1272. His figure inspired many legends in popular literature.
PALAZZO RE ENZO TODAY
Surrounded by the magical atmosphere of Piazza Maggiore, Palazzo Re Enzo today combines the charm of the past with cutting-edge technology by hosting congresses, conventions, cultural initiatives, business meetings and exhibitions.